M
echanics of
Ad
vanced
Mat
erials
Lab
oratory
| | |
| --- | --- |
| | Mechanics of Advanced Materials Laboratory is only 2 years old and is well equipped with both experimental and computational resources. The major equipment available with our lab are listed below. Some more in pipe line. Apart from these we have state of art departmental and central research facilities at IIT Ropar like SEM, XRD, Nano-indentation, Fatigue machine, Micro-CT scanner etc. which help our research tremendously. |
CVD Set Up


​State of the art vacuum chemical vapor deposition set up. It is primarily used to grow carbon nanotubes and graphene which are later used in composites, sensors and other advanced applications.

FTA Contact Angle Measurement

It is used to measure contact angle, surface energy and contact angle hysteresis. All this information is used to study the wetting behavior in composites and in developing hydrophobic, self cleaning surfaces.

Thermal Vapor Deposition

This instrument is used to deposit thin films and patterned deposition of catalyst to grow CNTs.


​

Powered by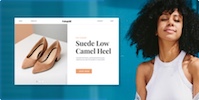 Create your own unique website with customizable templates.